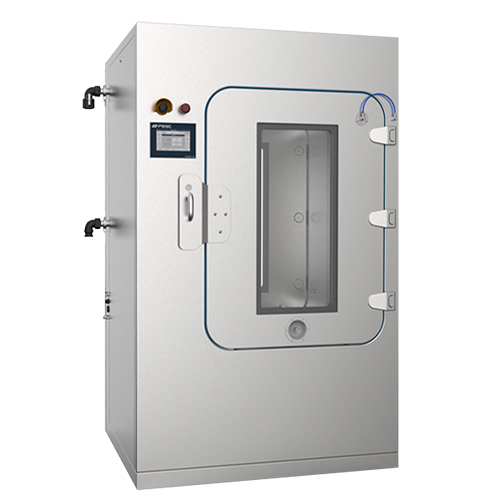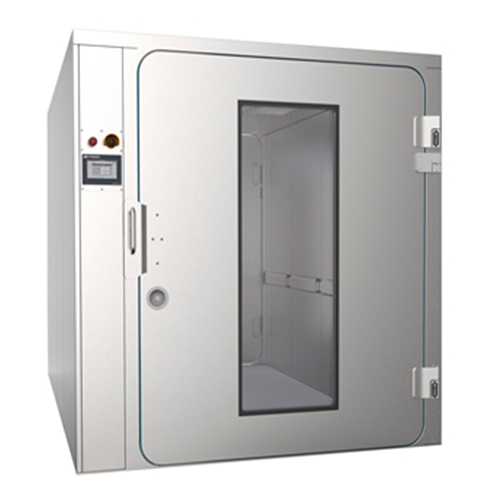 Câmara de Descontaminação MD-C
Fast cycles, starting at 45 minutes;
Safe, validated and reliable decontamination (bioburden >6-log);
PLC Siemens P7 S7-1200 or S7-1500, with 7″, 12″ or 15″ touch screen;CLP
Possibility of data acquisition and management to enable compliance with CFR 21 Part 11;
Option for air treatment system without connection to HVAC;
Different air treatment options;
Leveled door thresholds, allowing easy access;
Installation without the need for a well in the ground;
Built-in daily leak test option;
Plug and play electrical replacement parts for easy installation and maintenance;
Option with integrated Hydrogen Peroxide generator.
You also have the knowledge and agility of the STEQ technical team, specialized in the installation, qualification and maintenance of Decontamination Chambers.
Manufacturer: PBSC
STEQ IS THE ONLY COMPANY IN BRAZIL AUTHORIZED AND CERTIFIED BY PBSC TO PROVIDE TECHNICAL SUPPORT AND SUPPLY ORIGINAL PARTS FOR THE WHOLE LINE OF EQUIPMENT.
DOWNLOAD THE PRODUCT CATALOG: