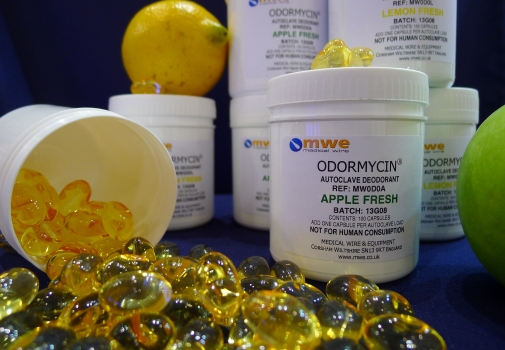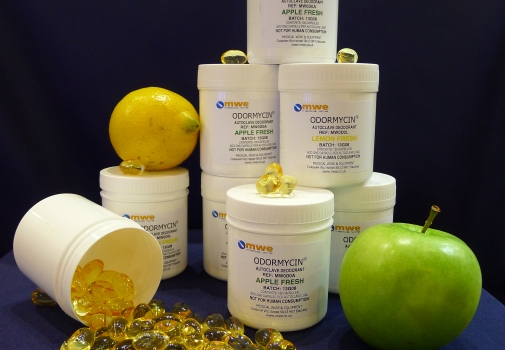 ODORMYCIN
Odormycin autoclave deodorizers reduce the odor problem that results from the sterilization of organic material.
The high-concentration deodorizing liquid is compressed into a gelatin capsule from which it is activated by heat. The contents then mix during the autoclave cycle, allowing the fragrance to be released and the odor to be neutralized.
Ideal for Vivariums, Research Laboratories and Quality Control.
Odormycin autoclave deodorizers are supplied in boxes of 100 capsules and can be found in 2 fragrances: apple and lemon.
Manufacturer: MWE
DOWNLOAD THE PRODUCT CATALOG: